September 16, 2021
BDC Capital Corporation is pleased to announce the promotion of David Raccio to Senior Vice President, Managing Director of Sales. Raccio will lead a team of business development officers located throughout New England with a focus on SBA 504 loans through BDC Capital's affiliate company, CDC New England, an SBA 504 Certified Development Company.
"Dave has shown a strong ability to work effectively with bankers and borrowers while navigating the SBA guidelines," says Paul F. Flynn, Jr., President & CEO of BDC Capital. "Dave will continue CDC New England's success as the only Premier SBA 504 lender in New England."
Raccio joined the BDC team as VP, Business Development Officer in 2017 in the Hartford, CT office and has processed hundreds of SBA 504 loans. Prior to that, he spent two years as Vice President of SBA 504 Lending at another CDC. Before that, he spent 15 years with the State of Connecticut, Department of Economic and Community Development, as a senior loan officer where he focused on providing financial assistance to industry clusters such as aerospace manufacturers, plastics and metal manufacturers, insurance and financial services, and bioscience companies.
Raccio is a U.S. Air Force Veteran and a graduate of the University of Connecticut. He resides in Cheshire, CT, with his wife and two daughters.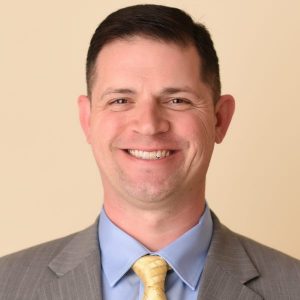 For more information, contact:
Paul F. Flynn, Jr., President & CEO
(781) 928-1133
(617) 921-2695 (cell)
Dave Raccio, SVP, Managing Director of Sales
(203) 780-1097 (cell)
ABOUT BDC CAPITAL:
The oldest business development corporation in the United States, BDC Capital has been recognized locally and nationally as a leader and innovator in business lending and capital investment. Many of New England's leading financial institutions invest in BDC to help promising companies expand. Over the past 68 years, we have invested more than $1 billion in thousands of companies in New England.
Whether the need is $500,000 or $5 million, BDC Capital provides a wide range of financing solutions. We offer asset-based lines of credit, senior debt, junior secured debt, mezzanine investments, SBA 7A & 504 loans, and private equity options, all of which are customized to suit the needs of a business.