State Small Business Credit Initiative (SSBCI) Loan Participation Program
Helping Businesses Grow, Expand and Create Jobs in RI
The SSBCI Loan Participation Program (LPP) enables businesses in Rhode Island to obtain financing to help businesses grow and expand, ultimately creating and retaining jobs in Rhode Island. By partnering with financial institutions, this program provides business loans at competitive terms while reducing the risk for the lender and allowing borrowers to receive attractive financing terms and lower down payments.
QUALIFYING BORROWERS: Any business (for-profit or non-profit) located in the state of Rhode Island with 500 or fewer employees (including affiliates).
PARTICIPATION AMOUNT: $100,000 to $3,000,000
BORROWER REQUIREMENT: Minimum of 10% downpayment.
MAX. TOTAL LOAN AMOUNT: Can't exceed $20 million (between bank/lender amount and BDC Capital / RI Capital).
PARTICIPATION TYPE: Typically subordinated to the bank/lender in the event of default.
MAXIMUM PARTICIPATION: 50%, but the majority of loans expected to fall in the 25%-40% range.
ELIGIBLE LOAN PURPOSES: Any business purpose including purchase or refinancing of owner-occupied commercial real estate, leasehold improvements, and equipment loans (stand-alone or with a real estate transaction).
NOT ELIGIBLE: Passive real estate and owner cash-out/dividends.
MAXIMUM LOAN TERM: 25 years.
INTEREST RATES: Competitively priced and mutually determined by BDC Capital / RI Capital and the bank/lender.
FEES: 1% of the participated amount. Total fees (including bank/lender) not to exceed 3%. Borrower responsible for all closing costs.
PERSONAL GUARANTY: Typically all owners of 20% or more of the business must provide a personal guaranty.
PROCESS / DOCUMENTATION: The bank/lender to provide an approved credit memorandum for our underwriting and will document the closing.  An SSBCI standardized participation agreement will be used.
BENEFITS OF SSBCI FOR:
BORROWERS:
Easy application process
Fast disbursement of funds
Quick response to loan request
Flexible and local loan decisions
LENDERS:
Lower bank credit risk
Special program for underserved businesses
Retain client and ancillary banking services
CRA credit opportunity for each loan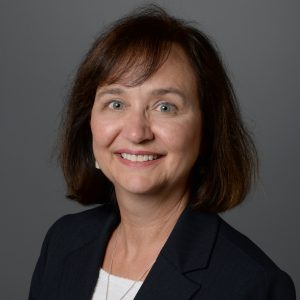 Carol Brennan
Director of Business Development