October 4, 2022
BDC Capital Funds Chopsticks Recycler through the Massachusetts Recycling Loan Fund
ChopValue Boston: "Redefining waste to resource, one chopstick at a time"
BDC Capital provided a term loan to ChopValue Boston through the Massachusetts Recycling Loan Fund. The proceeds will fund leasehold improvements and equipment purchases.
ChopValue Boston makes sustainable furnishings and customized gifts from recycled chopsticks. The company collects its feedstock from 100+ Boston area restaurants and manufactures products locally in Charlestown.
Did you know that 886 chopsticks could make a cutting board or that 10,854 chopsticks could make a desk? See below for a look, and click here for a short video about this innovative company. In addition to being hyper-local in Boston, ChopValue Boston is a woman and minority owned small business.
Please reach out to the company at boston@chopvalue.com to discuss any needs you might have for unique custom gifts, corporate furnishings, or design features for your sustainability-minded renovations!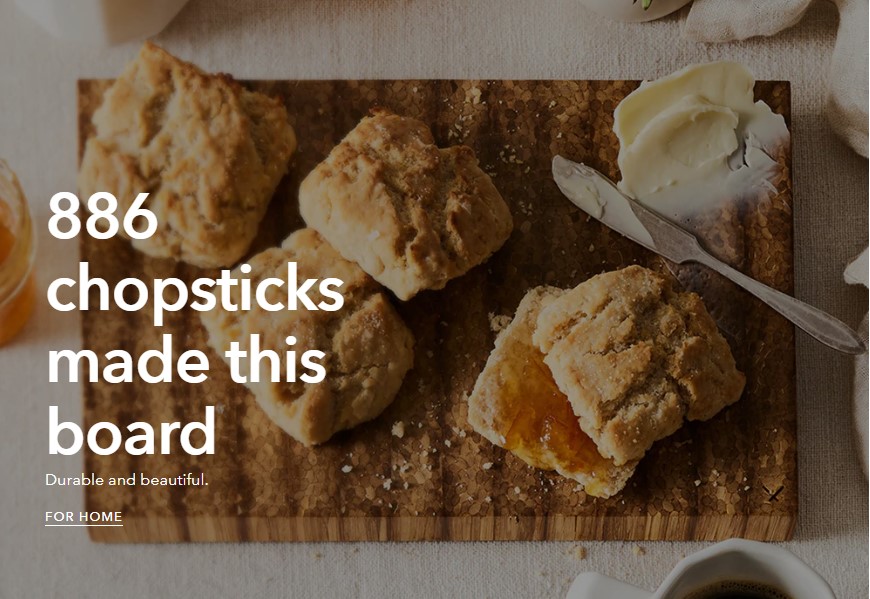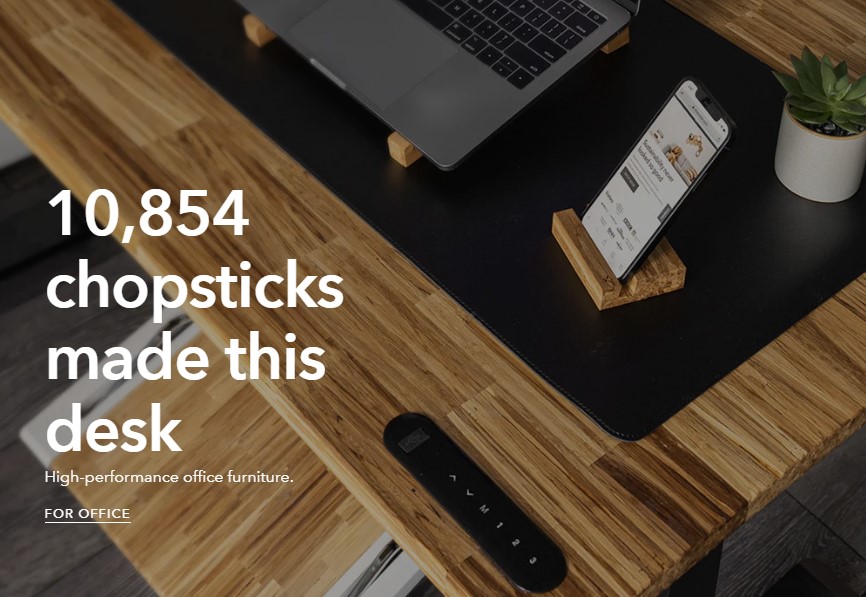 Turning Waste into Beauty – ChopValue elevates your home wall covering with natural wood sustainably made from chopsticks.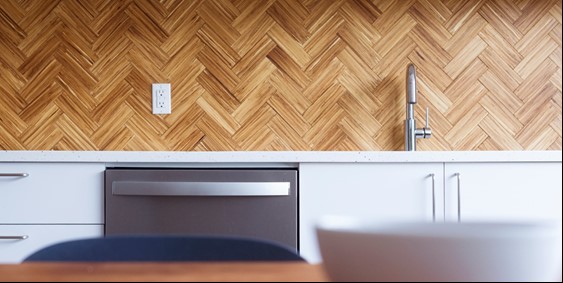 MASS. RECYCLING LOAN FUND and 2030 SOLID WASTE MASTER PLAN
Massachusetts has published the new 2030 Solid Waste Master Plan. The Plan sets aggressive waste reduction goals and places an increased emphasis on building new recycling markets in Massachusetts. The Plan also establishes new waste disposal bans.
Effective November 1, 2022:
Mattresses will be banned from disposal.
Textiles will be banned from disposal.
The threshold for the commercial organics disposal ban will be lowered to apply to businesses generating one-half ton or more of food material per week (currently at one ton).
Administered by BDC Capital, and funded by the Massachusetts Department of Environmental Protection, the Recycling Loan Fund is an excellent way for companies engaged in recycling, composting, and anaerobic digestion in Massachusetts to obtain financing.
Loans range from $50,000 to $500,000 and are used to help Massachusetts businesses active in recycling-related activities obtain the capital needed for any reasonable business purpose. The Recycling Loan Fund offers flexible terms with fixed rate financing.
Some examples of businesses we have financed include:
Anaerobic Digester facility
Asphalt plant
C&D processing facility
Composting facility
Converter of paper with recycled content
Electronics recycler
Foundry
Manufacturer of recycled-content plastic products
Paper and document shredder
Scrap metal dealer
Waste hauler
ABOUT BDC CAPITAL:
The oldest business development corporation in the United States, BDC Capital has been recognized locally and nationally as a leader and innovator in business lending and capital investment. More than 35 of New England's leading financial institutions invest in BDC to help promising companies expand. Since our creation in 1953, we have invested more than $1.5 billion in thousands of companies in New England.
Whether the need is $50,000 or $10 million, BDC Capital provides a wide range of financing solutions. We offer asset-based lines of credit, senior debt, junior secured debt, mezzanine investments and private equity options, all of which are customized to suit the needs of a business.
Our affiliate, CDC New England, provides SBA 504 loans for owner-occupied real estate and equipment.
For more information, visit our website, call us at 781-928-1100, or contact: 
Carol C. Brennan
Email: cbrennan@bdcnewengland.com
Cell: 413-237-6648
Scott Brunini
Email: sbrunini@bdcnewengland.com
Office: 781-928-1127