June 2, 2022
BDC Capital Welcomes Coastal Heritage Bank as a Member Bank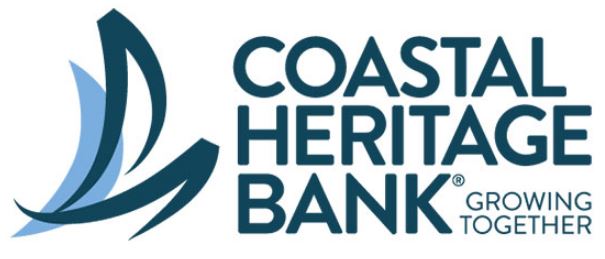 Coastal Heritage Bank, located in Weymouth, Massachusetts, recently became a BDC Capital member bank and joins 36 financial institutions located throughout New England as the primary funding source for BDC's various financing programs.
Paul F. Flynn, Jr., BDC Capital's President and CEO, stated that "BDC works in partnership with banks and investors to deliver customized financing solutions beyond the scope of conventional financing. Bankers refer many of their customers to us to help extend their institution's lending capacity. Coastal Heritage Bank is a great addition to our membership."
"We have been dedicated to helping the businesses in our community for over 100 years," said Robert W. Terravecchia, Jr., Chairman/CEO of Coastal Heritage Bank. "We are dedicated to delivering the highest levels of service, support, and product excellence – and our partnership with BDC Capital will strengthen that commitment."
Coastal Heritage Bank joins the list of BDC member financial institutions:
Bank of America
Bank of New England
BankNewport
Bank Rhode Island
Bar Harbor Bank & Trust
Bay State Savings Bank
Berkshire Bank
Brookline Bank
Brown Brothers Harriman & Co.
Cambridge Savings Bank
Cambridge Trust Company
Cape Ann Savings Bank
Citizens Bank of Massachusetts
Coastal Heritage Bank
Country Bank for Savings
Eastern Bank
Enterprise Bank and Trust Company
Everett Co-Operative Bank
HarborOne Bank
John Hancock Financial Services
Liberty Bank
Middlesex Savings Bank
MountainOne
NBT Bank
Needham Bank
Newburyport Bank
North Shore Bank
Northmark Bank
People's United Bank, a division of M&T Bank
Radius Bank dba LendingClub
Rockland Trust Company
Santander
Silicon Valley Bank
South Shore Bank
TD Bank
Westfield Bank
Washington Trust Company
ABOUT BDC CAPITAL:
The oldest business development corporation in the United States, BDC Capital has been recognized locally and nationally as a leader and innovator in business lending and capital investment. Many of New England's leading financial institutions invest in BDC to help promising companies expand. For almost 70 years, we have invested more than $1.5 billion in thousands of companies in New England.
Whether the need is $500,000 or $10 million, BDC Capital provides a wide range of financing solutions. We offer asset-based lines of credit, senior debt, junior secured debt, mezzanine investments, SBA 504 loans, and private equity options, all of which are customized to suit the needs of a business.
ABOUT COASTAL HERITAGE BANK:
For over 140 years since its original beginnings to its present-day incarnation, Coastal Heritage Bank has played an enduring role in strengthening the fabric of the South Shore community.
From providing financing for new homes to supporting new business creation and development, Coastal Heritage Bank has helped thousands of individuals and families live life to the very fullest.
More information about Coastal Heritage Bank is available online at https://www.coastalheritagebank.com. Member FDIC.
For more information, visit our website, call us at 781-928-1100, or contact: 
Paul Flynn, Jr.
Email: pflynn@bdcnewengland.com
Work: 781-928-1133
Carol C. Brennan
Email: cbrennan@bdcnewengland.com
Cell: 413-237-6648