September 13, 2023
Community Capital Client, GromaCorp, Project Mosaic, Reaches Full Lease-Up in Lynn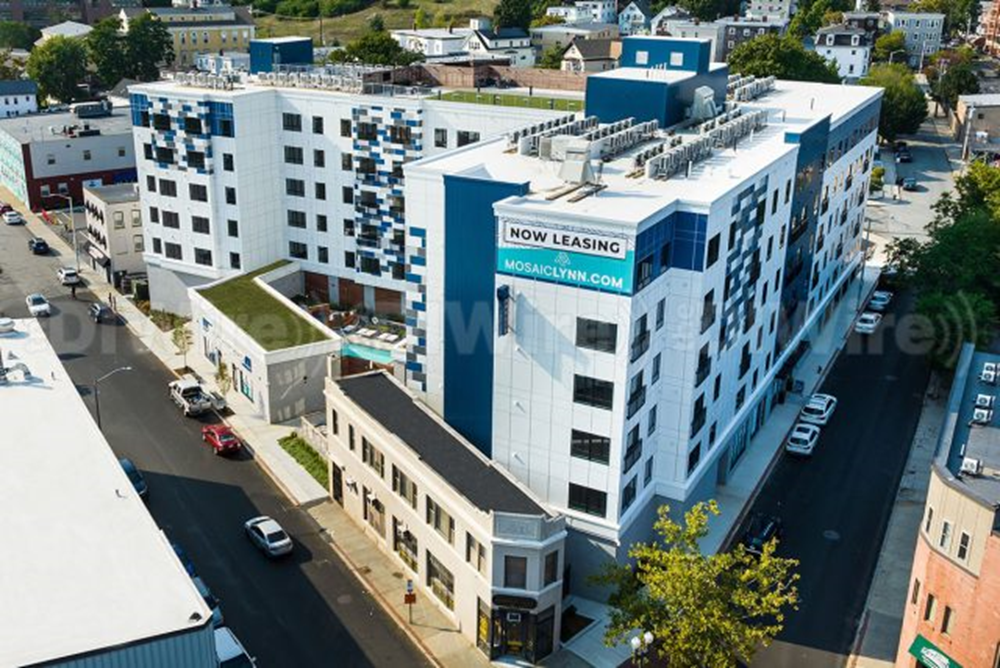 BDC Community Capital Corp. provided financing with HarborOne Bank to GromaCorp, Inc., an innovative real estate and technology startup and real estate sponsor. Mosaic, the flagship property of Groma & US Boston Opportunity Zone Fund located in the Boston suburb of Lynn, is now stabilized with over 98% of its 146 residential units leased as of mid-August 2023. The property was completed and received its certificate of occupancy less than one year ago in September 2022.
Mosaic opened with compelling amenities including a 2,000 square foot roof deck with ocean and Boston skyline views, a pet wash and convenience store in the lobby, covered on-site parking, and luxury finishes throughout the property.
Community Capital provided second mortgage financing to support this project in Lynn, a low-to-moderate income area and a federally designated Opportunity Zone.
ABOUT BDC COMMUNITY CAPITAL CORP.:
BDC Community Capital Corp. is a not-for-profit, U.S. Treasury-certified, community development finance institution (CDFI) that provides capital to minority-owned businesses and to businesses that impact low-to-moderate income (LMI) areas throughout New England in amounts from $50,000 to $5 million.
More details can be found at:
www.bdccommunitycapitalcorp.com
https://www.groma.com/press/146-unit-mosaic-the-newest-green-development-in-lynn-announces-full-lease-up-less-than-one-year-after-opening
For more information, contact:
Karim Hill, President, BDC Community Capital Corp.
(925)683-7751 (cell)
Paul F. Flynn, Jr., President & CEO, BDC Capital Corporation
781-928-1133 (office)
Carol C. Brennan, Director of Business Development
(413) 237-6648 (cell)
David McIlroy, SVP, Business Development
(203) 545-9062 (cell)